I use the word "bigot" instead of "homophobic." You should, too. Here's why.
A reader noted my tendency to use the words bigot and bigotry in lieu of homophobia or homophobic when describing an idiot who is prejudiced against or hates homosexuals.
Observant reader. This is actually a purposeful choice.
A phobia is "an extreme or irrational fear or aversion to something." When attached to another word or word segment, the fear or aversion is made clear.
Hydrophobia is the fear of water.
Claustrophobia is the fear of enclosed spaces.
Arachnophobia is the fear of spiders.
I have always rejected the use of the word homophobic to indicate an individual who hates homosexuality because it's inaccurate and in some ways lets those individuals off the hook for their hatred. It implies that their feelings about homosexuals are based more in fear than stupidity and cruelty, and it's easier to understand or even forgive fear.
I can't accept this. There is no understanding (and certainly no forgiveness) of a person who hates another based upon their sexual preference.
Also note that none of the other words used to describe hatred make use of the word phobia.
A person who is prejudiced against or hates someone of a different race is a racist. Not a racaphobe.
A person who is prejudiced against or hates a person of the opposite sex is a sexist. Not a sexophobe.
A person who is prejudiced against or hates a Jewish person is an anti-Semite. Not a Jewophobe.
Therefore, a person who is prejudiced against or hates homosexuals should not be a homophobe. And since the word homoist does not exist, I opt for the more universal bigot instead.
It's a mean word. I like that.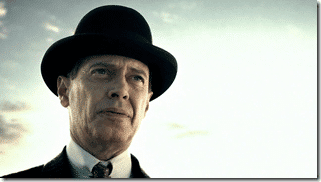 In truth, there is no real word for a person who hates homosexuals, and I think that says a lot about the struggle that homosexuals have faced in attempting to gain political and cultural acceptance over time.
Even Webster's fails miserably in its definition. The definition of homophobia is "irrational fear of, aversion to, or discrimination against homosexuality or homosexuals."
Note that fear and aversion are listed first in the definition, ahead of discrimination (which still does not imply hatred or even dislike), and the word hatred or even a suggestion to hatred does not appear at all in the definition.
Compare this to the definition of racism:
a belief that race is the primary determinant of human traits and capacities and that racial differences produce an inherent superiority of a particular race.
One definition describes a person who is possibly afraid of or dislikes homosexuals or treats them unfairly.
The other describes Hitler and the basis of the Nazi party.
Can you see why the word homophobic just doesn't cut it for me?