Matthew has been telling stories on stages around the world since 2011 when he dropped his name in the hat at The Moth StorySLAM in New York City and told a story about pole vaulting in high school. He won that StorySLAM has since become the winningest storyteller in Moth history, winning 48 StorySLAMs and 6 GrandSLAM championships. He was quickly recognized in the storytelling community as a master of the craft and began performing throughout the world.
Matthew has performed on stages big and small, telling stories, delivering keynotes, commencement addresses, TEDx Talks, and more. His stories have been featured on The Moth Radio Hour, This American Life, Risk, PBS's Stories from the Stage, and many more.
In 2013, Matthew and his wife, Elysha, founded Speak Up, a Hartford-based storytelling organization that produces storytelling shows in theaters and performance spaces throughout New England.
Matthew has become one of most recognized and acclaimed teachers of storytelling in the United States, working with Fortune 500 corporations, non-profits, universities, public schools, hospitals, advertising agencies, Native American tribes, comedians, musicians, the clergy, and many more. He teaches open workshops for anyone interested in learning to tell their best stories and coaches and consults privately as well.
Matthew and his wife, Elysha, produce and cohost the podcast Speak Up Storytelling, which brings storytelling instructions to tens of thousands of listeners each week.
He is the author of Storyworthy, Engage, Teach, Persuade, and Change Your Life Through the Power of Storytelling.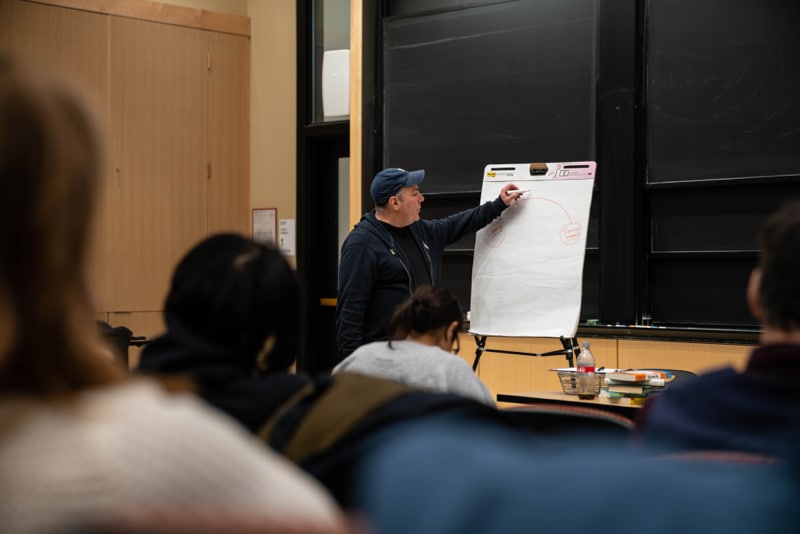 Subscribe To My Storytelling Newsletter