A very funny adventure about the mechanics of burglary and the fragility of an orderly life. - Kirkus Reviews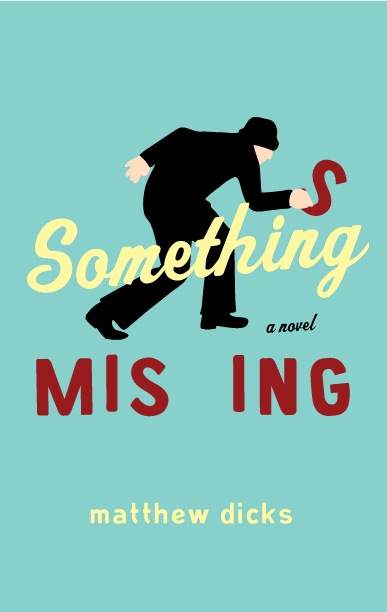 A career criminal with OCD tendencies and a savant-like genius for bringing order to his crime scenes, Martin considers himself one of the best in the biz. After all, he's been able to steal from the same people for years on end—virtually undetected. Of course, this could also be attributed to his unique business model—he takes only items that will go unnoticed by the homeowner. After all, who in their right mind would miss a roll of toilet paper here, a half-used bottle of maple syrup there, or even a rarely used piece of china buried deep within a dusty cabinet?
Even though he's never met these homeowners, he's spent hours in their houses, looking through their photo albums and reading their journals. In essence, Martin has developed a friendship of sorts with them and as such, he decides to interfere more in their lives—playing the part of a rather odd guardian angel—even though it means breaking many of his twitchy neurotic rules.
Along the way Martin not only improves the lives of others, but he also discovers love and finds that his own life is much better lived on the edge (at least some of the time) in this hilarious, suspenseful and often profound novel about a man used to planning every second of his life, suddenly forced to confront chaos and spontaneity.
More Praise for Something Missing:
The Salt Lake County Library System selected SOMETHING MISSING as a nominee for their semi-annual Reader's Choice Award, July 2010. The Salt Lake County Library System is the largest in Utah, serving over 650,000 residents, through 18 libraries.
Newsday picked up the highly-favorable Milwaukee Sentinel Journal review!
Check out this video interview with Matthew Dicks from RJ Julia Booksellers: http://www.youtube.com/watch?v=FxCYvpno01o
SOMETHING MISSING is a Borders Book Club pick for July 2009, it was be featured on their website with an interview, and received special front-of-store space in book stores.
SOMETHING MISSING is a New Atlantic Independent Bookseller's Association Notable Book for July, 2009.
Matthew Dicks was featured in a huge story in the Hartford Courant: http://www.courant.com/community/east-hartford/hc-something-missing.artjul19,0,2866766.story?page=1
SOMETHING MISSING was featured as a "Mover and Shaker" in the July Goodreads newsletter.
http://www.goodreads.com/newsletter/show/july2009
Matthew Dicks and SOMETHING MISSING were featured in the July/August issue of Writer's Digest, a full-age article featuring a photo of Matt and the book cover art. http://writersdigest.coverleaf.com/writersdigest/20090708/?pg=26
SOMETHING MISSING was featured in a USA Today article about trade paperback publishing, April 21, 2009. "When Something Missing, Matthew Dicks' debut novel about a burglar with OCD, hits stores in July, he will join a growing number of authors whose first books are being published in trade paperback rather than hardcover. And that's OK with Dicks.' Ultimately, I realized that I really want as many people to read the book as possible," says Dicks, 38.'"
SOMETHING MISSING was mentioned in the Boston Globe Shelf Life section, July 12, 2009: "In the quirky debut novel "Something Missing'' (Broadway), the obsessive-compulsive Martin Railsback is a strange but lovable anti-hero. A barista at Starbucks for the health insurance, he breaks into people's homes, but takes only what he thinks they won't notice is missing. Author Matthew Dicks, an elementary-school teacher in West Hartford, Conn., has just sold his second novel, which also features an obsessive-compulsive protagonist. Dicks says his fascination with the disorder has now run its course. He's well into writing his third novel and there's no hint of OCD."
SOMETHING MISSING by Matthew Dicks was reviewed in the New York Times Book Review, August 16, 2009: "Who wants to catch a thief when he's as endearing as Martin Railsback, the oddball hero of Matthew Dicks's first novel, SOMETHING MISSING (BROADWAY, $14).  Martin is, after all, prone to rob people of items they'll never miss (a bar of soap, a few sticks of butter, the odd diamond) as a way of getting to know them.  Despite his obsessive-compulsive work ethic, Martin manages to get himself in trouble over a tooth brush—but not before we've decided to let him in the next time he calls."
SOMETHING MISSING by Matthew Dicks was reviewed by Publishers Weekly: "SOMETHING MISSING Matthew Dicks. Broadway, $14 paper (304p) ISBN 978-0-7679-3088-8 An expert thief unexpectedly finds himself aiding his victims in Dicks's charming if rambling debut. During his hours off, barista Martin Railsback burgles the houses of folks he calls his "clients," taking only what they won't notice is missing: for instance, "three boxes of long grain rice... two rolls of toilet paper (in Martin's estimation, the Gallos had excellent taste in toilet paper), three cups of olive oil" and, on occasion, something really valuable. The system works beautifully until the day Martin drops a client's toothbrush into the toilet and feels compelled to replace it. This act of simple decency sets him on an entirely different course, and pretty soon he's breaking into houses to improve the lives of their occupants. Martin's own life starts looking up, too, with the possibility of romance and a new avocation, but the specter of real peril looms. Dicks struggles with digression and repetition—Martin's obsessive allegiance to the rules of his pastime becomes exasperating—but he's created a winning hero in Martin, a crook with a heart of gold." (July)
SOMETHING MISSING by Matthew Dicks was reviewed by Booklist, starred review Issue: June 1, 2009:
"Mark Haddon's The Curious Incident of the Dog in the Night-Time (2003) is about a young, autistic amateur sleuth. Monk is a popular television series about a detective with an obsessive-compulsive disorder (OCD). This debut novel introduces us to a character who appears to have elements of autism and OCD, but here's the twist: he's a professional criminal. Martin Railsback is a housebreaker with a short list of "clients" from whom he's been "acquiring" things for years. He makes regular visits to their homes, cataloging their possessions, tracking their purchases, learning their lives. Most of his thefts are small—food from the pantry, toiletries, books of stamps. Only occasionally, and only after a great deal of precise preparation, will he help himself to an object of actual monetary value. And here's another interesting thing about Martin: when one of his clients gets into a sticky situation, Martin will risk his own safety to help them out of their jam, even if being a hero means he may have to come into actual, physical contact with a client. This is a splendid novel, written with loving attention to character and detail; Martin is so vividly realized that he threatens to step off the page and into the reader's own living room. A loopier Bernie Rhodenbarr? A less lethal Dexter? Martin falls somewhere in between, but with a little word of mouth and some shrewd promotion, he could be the next big thing." — David Pitt
SOMETHING MISSING by Matthew Dicks was reviewed by Kirkus Reviews: "Dicks combines the neurotic atmosphere of a Woody Allen film with the light touch of Lawrence Block's Bernie Rhodenbarr novels (The Burglar Who Thought He Was Bogart, 1995, etc) in a unique debut. The fantastically bizarre leading man, obsessive-compulsive Marin Railsback, specializes in stealing things that no one notices have gone missing. Early on, Martin's vengeful, meticulous replacement of his abusive stepfather's prized baseball card led him to his rule-driven life of crim. 'If the missing item will be noticed, don't acquire it,' is his first imperative, while his second requires a rigid awareness of his victims sense of perception: 'When items go missing in a house, the suspicion of theft occurs only if the possibility of a thief exists.' Martin supplements his part-time job as a barista by stealing toilet paper, groceries and other necessities from wealthy suburban 'clients,' as well as auctioning off their detritus on eBay. Dicks expertly crafts the setup, showing us Martin's deep-seated need for stability and routine, then turning his world on its head when the compulsive thief accidentally knocks a client's toothbrush into the toilet. This necessitates a nerve-racking, breathless mission to replace it--while its owner is home, no less. Turning a philosophical corner, Martin embarks on an altruistic mission, trying to make his clients' lives a little better without their knowledge and risking his own tenuous subsistence in the bargain. A very funny adventure about the mechanics of burglary and the fragility of an orderly life."--Kirkus Reviews
SOMETHING MISSING by Matthew Dicks was reviewed by Free Lance Star of Fredericksburg, VA:
"Sometimes we're skeptical about debut novels: Can this guy really pull it off on his first try?
The answer for Matthew Dicks' "Something Missing" is an unqualified "Yes!"
It's fun and suspenseful and hard to put down.
Dicks has dreamed up an unusual premise and twisted it so that the reader is rooting for "the bad guy." But while Martin Railsback may be a thief, we can't help but worry about him– his OCD and shyness can be a problem– and eventually like him."
SOMETHING MISSING by Matthew Dicks was reviewed by Milwaukee Journal Sentinel, August 22, 2009: "Something Missing" is the kind of book that will make you miss your next bus, class or bedtime. Compulsive behavior can make for great comedy, and Dicks makes the most of it. I don't know if the author has watched any Harold Lloyd movies, but he certainly brings the dangling-man-in-peril feel to some of Martin's second-story adventures. Yet he never reduces Martin to a cartoon of an obsessive-compulsive man. Martin is deeply plausible, and somehow noble within the straitjacket of his patterns and elaborate rationalizations."Something Missing" has been talked about as a lighthearted crime novel, like Lawrence Block's Bernie Rhodenbarr series. Fair enough. But I'd place it with, and recommend it to, fans of Mark Haddon's "The Curious Incident of the Dog in the Night-Time," Elizabeth Moon's "The Speed of Dark," Jonathan Lethem's "Motherless Brooklyn" and Oliver Sacks' factual medical tales: stories of divergent tones, but all about people who struggle mightily through and with their compulsions to truly become themselves.
Advanced Praise:
"I once knew a man who thought in precisely the same way that Martin Railsback does. Even the drabbest of tasks, such as going for groceries, or putting out the trash, had to be planned with the utmost strategy and cunning. I found out later that my friend was a retired safecracker.
Martin Railsback, Jr., if you haven't already heard, is the protagonist of Matthew Dick's first novel, Something Missing:  the story of an obsessive-compulsive housebreaker whose every waking moment is jam-packed with finicky clockwork ritual - the kind of intense micro-planning that might have made even Napoleon back off.
Martin's only problem is that, after years of undetected crime, he's recently begun to think of himself as a sort of guardian angel who watches over his victims, or "clients", as he prefers to call them. Conscience rears its ugly head.
Up until now, Martin has always played life as if it were a game of chess: by thinking a dozen moves ahead of everyone else, he will always come out ahead of the game.
And so he does, until the day he accidentally knocks Sophie Pearl's electric toothbrush into the toilet bowl while stealing a single one (don't ask!) of her diamond earrings.
Thus begins a series of events that play out like a cross between Raymond Chandler and a Keystone Cops two-reeler.
Like Jeff Lindsay, whose Dexter series have so brilliantly explored the underside of the underside, Matthew Dicks has created an unforgettable character that will have you torn between wanting to throttle him - or adopt him." — Alan Bradley, author of Sweetness at the Bottom of the Pie
"A quirky and endearing first novel that makes you wonder if that misplaced stick of butter or can of soup means there's a burglar prowling your pantry. If that thief is Martin Railsback, you might be glad. He's the kind of burglar you could conceivably want in your house." —M. Ann Jacoby, author of Life After Genius
"A funny, suspenseful and thoroughly original debut that will keep you up to the wee hours flipping pages." —David Rosen, author of I Just Want My Pants Back.
Early reviews from the Amazon Vine program, a sampling:
"I don't know where the author got the premise, but what a great premise it is!
Just imagine an entire scrounger economy that works by taking stuff you won't miss. The very idea had me laughing out loud with surprise.
The character is likable. Though a bit of a chancer, when put to it he does the right thing. His career is ruined when he cares too much for his "clients," but that's just a door closing while an even better door appears ready to open.
The writing is nice and light, though the main character does get into a couple of scrapes that have you cringing just a little. This is a perfect beach or pool read.
I love this book."
Patrick Carroll, 5 stars
"I liked this book....The main character and situations he puts/finds himself in are not the 'run of the mill' by any means. He is quite unique, being a thief with heavy OCD tendencies. Also, the actual thieving is pretty inventive, taking things that people won't miss. This certainly cuts down on the shopping trips for assorted sundry items, as well as netting him a pretty decent profit.
Once we reach his turning point, where he is forced to deviate from his well rehearsed plans, it gets real interesting, real fast. He begins to need to help his 'clients', and in doing so enriches his life and theirs.
A nice ending, wrapped it all up pretty well. A close call, near death, and a hopefully happy ever after concoction to make this a quite enjoyable read."
M. Jobbagy, 4 stars
"I highly recommend SOMETHING MISSING to anyone who wants a good read and needs a good laugh about a quirky hero. Thank you, Mr. Dicks. I'm looking forward to your next book."
H.S. Wedekind, 4 stars
"Something Missing is an entertaining read from start to finish. It's a swift telling of an all-too-likeable scoundrel who discovers newfound purpose."
Benjamin Devey, 5 stars
"I enjoyed Something Missing a lot. I'm a big fan of comedic crime caper books. Donald Westlake and Lawrence Block are two of my favorites and this book's main theme reminds me of that style. However, that's where the similarity ends because this book is completely original (at least compared to MY book reading)…. The story even has a hopeful, upbeat ending and that makes it even better, in my opinion….I genuinely enjoyed this book and can't wait for the author to write another."
airfirehorse, 4 stars
I'm still laughing my butt off at some of the scenes in this book, as I type this review.
So if you find any misspellings blame the author please!
For a while I didn't think I was going to be able to appreciate this novel. I reads so much like a cookbook for criminals. Yet after a few chapters you have to really let Martin's sociopath tendencies and slight OCD take over for your own moral compass and let the story reveal itself slowly and deliciously, much like a meal being cooked in a crock pot!…This book ends magnificently on a great note with such a surprise ending, that if I don't stop here I may give it away….I promise you'll fall in love with Martin Railsback and absolutely enjoy the ending."
Dianne S. Tetro
"Matthew Dicks' character Martin is a thief. But not just an ordinary thief. This thief is afflicted with definite obsessive-compulsive tendencies, as appears to be at least mildly autistic; certainly his interpersonal relations are greatly impaired by elements in his personality. There is an honesty and innocence to the character despite his choice of career. Each of these apparent deficiencies, however, work out to his ultimate benefit, in just two of the touching surprises in this delightful and impressive novel….The writing style reflects the character to a tee, highly precise, intelligent, overlooking nothing. The character is at once absurd and yet as written we come to believe in him; not only that, we care for him and become involved in his life, as he is involved in the life of others he does not know. Martin finally comes across as endearing, touching, deeply human, deserving of good - despite all.
This is a very unusual but very funny, clever, and worthwhile novel."
Konrad Baumeister, 4 stars
"I found the story to be refreshing, a concept that hadn't been written in a hundred different ways….Martin is quirky but thorough and I found that I could imagine somebody going to the lengths that he does even though I would never have the patience or attention to detail that he does. Then I got to thinking...last week my facial scrub seemed much more empty than it should have, though my entire family claimed they had not touched it. I thought I had an extra half pound of cheese in the fridge. I can't find the purse I was looking for either. Suddenly, I realize how much thought was put into this novel and I have to smile. And look over my shoulder because it suddenly feels eerie in here! …I have already recommended it to family and friends as a great escape that will make you wonder where that earring went to....
Kellie Pease, 5 stars
"Matthew Dicks has succeeded in creating a thief that steals the hearts of his readers in his quirky first novel. Delightful and entertaining!"
Suzi Hough, 5 stars
"What a joy this book is. It is a well written piece of literature that is at the same time light, breezy and purely entertaining. This book is about a burglar with OCD and how he lives his life. He has rules and a true code of conduct that he must abide by as he deals with and chooses his "clients". The author Matthew Dicks manages to make the reader truly care for the character Martin. He becomes very real. This s a novel that is much bigger than it seems. Yes, it is a light easy read but at the same time it has deep characterization and a well thought out theme and plot that leads to an ending that delivers a true message.
Mr. Dicks writes with an intelligent and whimsical humor that will make you feel great. In this day and age it is a treat to discover such a talented author as well as a novel that will bring you much joy and emotion as well as remind you what a good piece of literature can truly provide.
Highly recommend."
barry, 5 stars
"This book was one of those books that really makes you feel as though you are connected to the story. You feel for Martin (A thief) and root for all of his positive endeavors. This book made me laugh out loud, then want to go out and buy some cylinder locks for every door in the house and install a state of the art alarm system (plus check to see if the unused bottles of salad dressing in my fridge were still there). It also made me think about life and the way we lead it and how that effects our situations and circumstances. This book was just downright wonderful, and I couldn't stop reading once I had started. I can't recommend this book enough."
C. Smith 5 stars