Speak Up Stortelling / Boy vs. Girl Podcasts
Co-host and wife, Elysha Dicks, and I produce a weekly podcast on storytelling called Speak Up Storytelling. Unlike most storytelling podcasts, which offer you one or more outstanding stories to listen to and enjoy, our podcast seeks to entertain while also providing some specific, actionable lessons on storytelling.
In every episode, Elysha and I will listen to one of the many stories told and recorded at Speak Up over the last five years, followed by a lesson on storytelling based upon what we just heard. We'll talk about the effective strategies used by the storyteller. We'll offer tips on things like humor, stakes, transitions, suspense, and the ordering of content. We'll also suggest possible revisions to make the story even better.
Whether your goal is to someday take the stage and tell a story or simply to become a better storyteller in the workplace or your social life, this podcast is for you.
You can download the podcast wherever you get your podcasts: Apple Podcasts (iTunes), Stitcher, Overcast, Google Play, and more.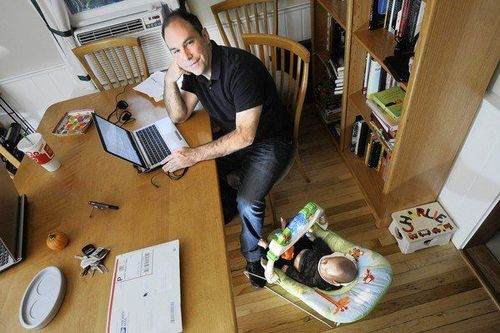 Co-host, Rachel Leventhal-Weiner and I produce a weekly podcast on gender and gender stereotypes. We talk about the interjection of gender with politics, pop culture, and our own personal experiences.
Subscribe to Boy Vs. Girl in Apple podcasts or on your favorite podcast app.