"It is nearly impossible to put down The Other Mother." ~ The Associated Press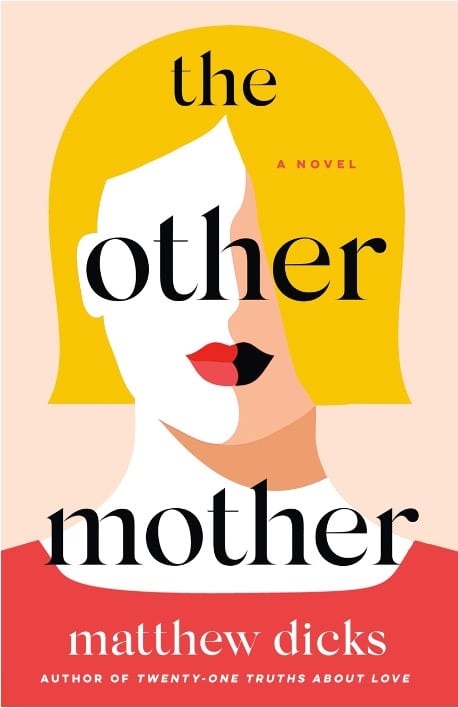 The one he loves most, is the one he knows least.
Thirteen-year-old Michael Parsons is dealing with a lot. His father's sudden death; his mother's new husband, Glen, who he loathes; his two younger siblings, who he looks after more and more now that his mother works extra shifts.
And then one day, Michael wakes up and his mother is gone. In her place is an exact, duplicate mother. The 'other mother'. No one else seems to notice the real version is missing. His brother, his sister, and even Glen act as if everything's normal. But Michael knows in his heart that this mother is not his. And he begins to panic.
What follows is a big-hearted coming-of-age story of a boy struggling with an unusual disorder that poses unparalleled challenges - but also, as he discovers, offers him unique opportunities.
Praise for The Other Mother:
The Other Mother by Matthew Dicks was reviewed by The Associated Press:  "It is nearly impossible to put down The Other Mother. Michael is a captivating narrator. His voice is strong, raw and unique, and through all of his trials and tribulations, his big heart continues to shine through as he fights for the people he loves -- and also for himself. The rest of the characters are equally complex, dynamic and lovable ... Filled with emotion, pain and joy, The Other Mother is well worth the read."
The Other Mother by Matthew Dicks was reviewed by Publishers Weekly:  "... wistful and quietly moving ... Though none of Michael's secrets, or even the central mystery of his mother's identity, hold much suspense, Michael's appealingly vulnerable first-person narration and his painful missteps through the minefield of adolescent social situations will endear him to readers. Dicks's bighearted, generous novel makes a strong case for empathy and for forgiveness—both toward others and toward oneself." ~ Publishers Weekly
The Other Mother by Matthew Dicks was reviewed by The Manhattan Book Review:  "Dicks does an outstanding job telling the story of fourteen-year-old Michael Parsons ... This book offers so many topics to discuss, ranging from the children of deceased parents, to anger management, to helicopter (or the complete opposite of that) parenting. Michael must find himself and figure out who in his life he can trust. This book was heartbreaking and wonderful."
The Other Mother by Matthew Dicks was reviewed by BookReporter:  ".. compelling ... These heart-swelling moments are crafted with pitch-perfect honesty and tenderness, but they are never saccharine … This is an absorbing, sympathetic and, at times, frightening look at secrets and revelations, and growing up with trauma and with love."  ~ Sarah Rachel Egelman
The Other Mother by Matthew Dicks was reviewed by Shelf Awareness:  "Matthew Dicks captures the yearning and uncertainty of youth in this reflective coming-of-age story ... celebrates the healing magic of friendship and reclaiming one's agency. Told in Michael's wry, often anxious voice, this quietly triumphant feel-good novel addresses the burden of grief, the complications of family and the mysteries of first love. Dicks imbues his protagonist with a believable blend of cynicism and naiveté ... Readers' hearts will ache for him as he flounders when learning to trust Sarah, only to soar as he finds the strength to stand up for himself and others." ~ Jaclyn Fulwood