My brother, Jeremy, gave my daughter a Fuggler for Christmas.
A Fuggler is supposed to be a "funny, ugly monster."
It's not.
A Fuggler is a horror show. A horrible, frightening, disgusting little thing. An ugly doll with human teeth. A creepy, furry creature that would give rats nightmares.
Clara opened the present, took one look at it, and tossed it away. I began to protest, insisting that she express gratitude for her uncle's gift, when I saw it lying on the floor.
I closed my mouth.
Elysha saw it and was equally horrified. "I don't want that thing in my house," she said in jest. "I'm afraid it'll come to life at night and kill us."
But she was just pretending to be amused. She was just as horrified as the rest of us. Within five minutes, she had shifted from faux jest to genuine concern over my brother's mental state.
Who gives something like this to a ten year-old girl?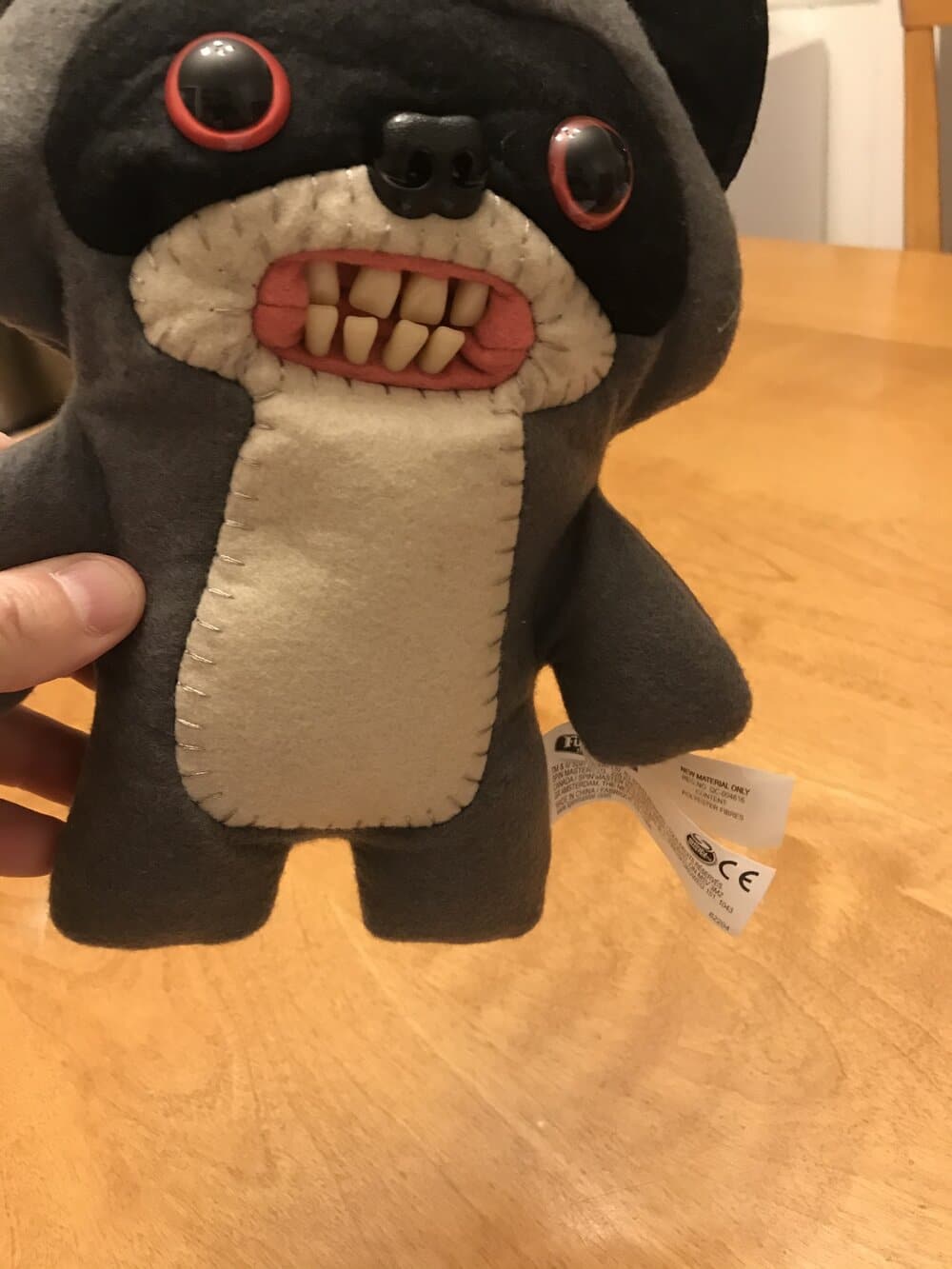 In the end, I took the Fuggler from Clara. She honestly doesn't even want the thing in our house. I'll be taking it to school, where I will use it to frighten naughty students for years to come.
Yesterday, at the family Christmas party, my family members gathered for our annual Yankee swap.
My brother's addition to the Yankee swap: Another Fuggler.
But sadly, Jeremy had to leave early and asked me to pinch hit for him. Make a good choice on his behalf. He had been assigned the first pick, meaning at the end of the Yankee swap, I would have the chance to choose any gift from the two dozen or so gifts that had been opened.
There were some excellent options.
I chose the Fuggler.
I'm supposed to send my choice to Jeremy, so over the course of the next several months, I'll be dismembering this second Fugger and sending it to him in pieces.
A tooth here. An eyeball there. Maybe a mangled foot sometime around his birthday.
It should be fun,
Before I began the dismemberment, Charlie and I had some fun with the Fuggler. He's just as horrified as the rest of us, but unlike his sister, he was willing to pose with the damn thing.
The photos I took are admittedly hilarious.
I guess the Fuggler wasn't entirely terrible after all.
But still pretty awful.