A celebration of so much more than just a book
On Saturday night, I took the stage at the release party for Storyworthy: Engage, Teach, Persuade, and Change Your Life Through the Power of Storytelling, and told five brand new stories to an audience of more than 200 friends and family.
It was quite a night.
My friend, storyteller, and producer Erin Barker once told me never to produce a show and perform in that same show. I've been violating her rule ever since launching Speak Up five years ago, but there have been nights when I fully understood what she meant. Preparing to perform while managing the multitude of problems that can occur in the process of producing a show can be challenging.
So it shouldn't have been surprising that being the only storyteller of the night, telling five BRAND NEW stories in addition to a brief lesson after each story, is extremely difficult and mentally taxing. I've done solo shows before, many times, but never before had I taken the stage with completely new material. Stories Elysha had never even heard before.
It was a lot to hold in my head.
Thankfully, once I stood behind that microphone, everything quieted in my mind and I knew exactly what to do. The stories were there, just waiting for me to begin telling.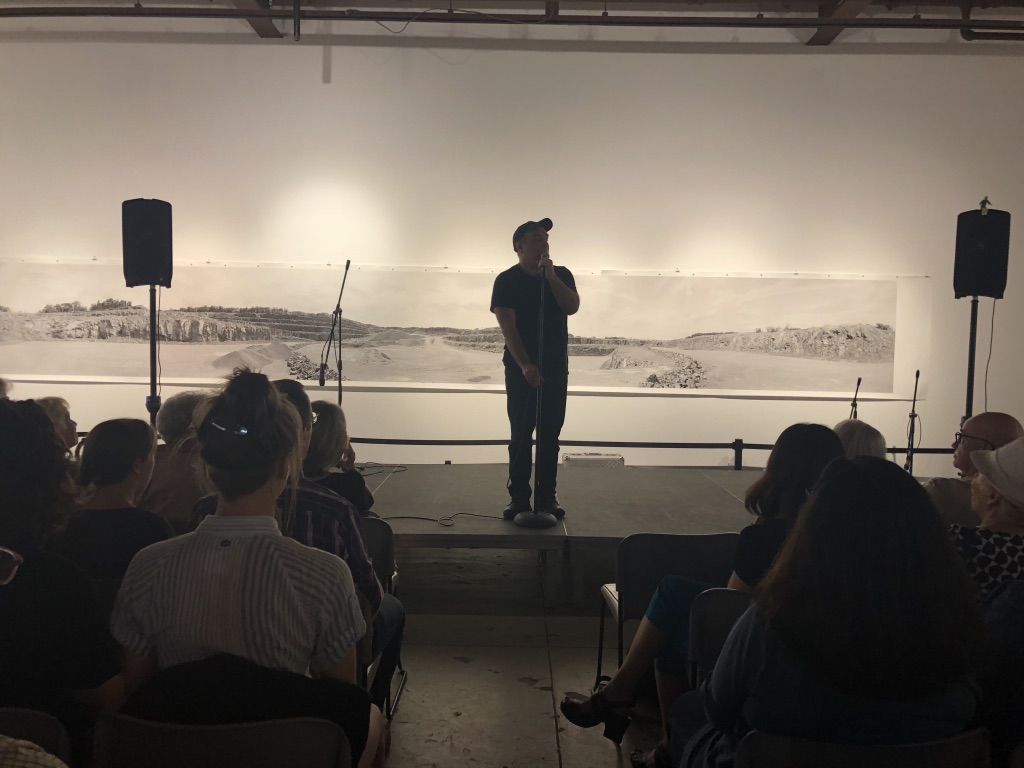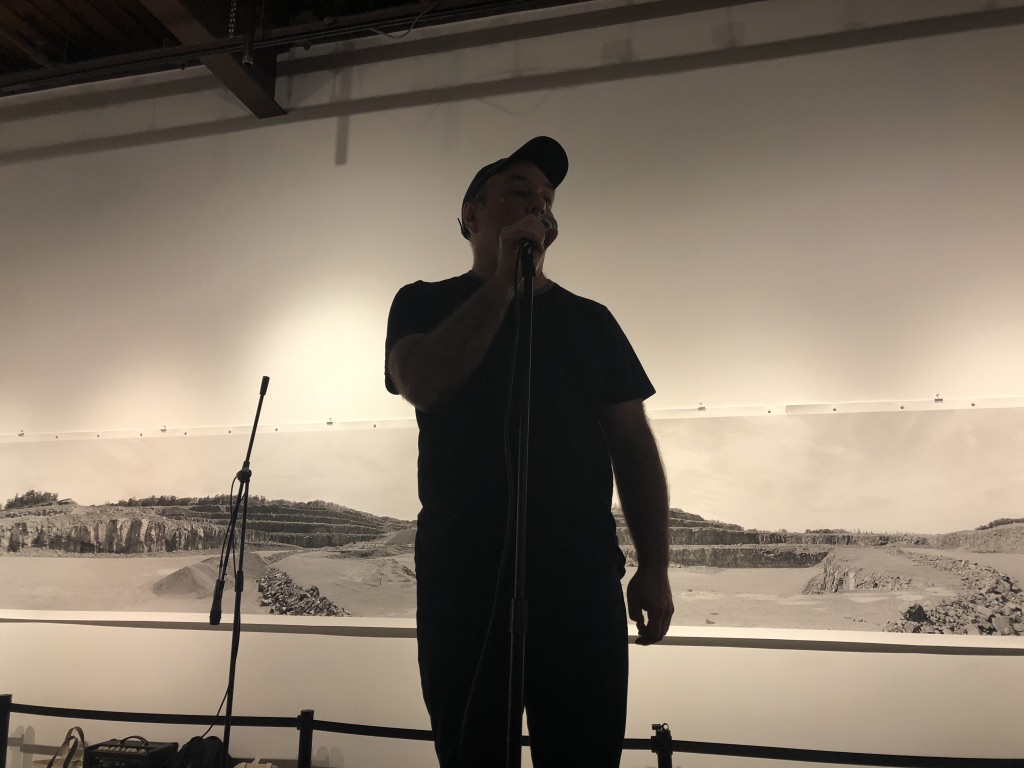 Happily, I wasn't the only performer that evening. Andrew Mayo of Should Coulda Woulda opened the show with a reconfiguration of his band consisting of three of my former students (and his children), the parent of a former student, and the siblings of a former student.
They were brilliant. The perfect way to begin the night.
But the highlight of the night came when Elysha took the stage in the second half of the show and played her ukulele and sang in public for the first time.
The story that I told just before she performed was about the months following a brutal armed robbery. I was battling post-traumatic stress disorder at the time but didn't know it. I was clawing my way through life, not sleeping or eating, and oddly not able to pass from one room to another without suffering incredible fear and mortal dread.
Then one night I found myself standing before an iron door at the bottom of a dark stairwell in an abandoned building in Brockton, MA, wondering if I could find the strength to walk through that door to the room on the other side.
I was there to compete in an underground arm wrestling tournament (crazy, I know) with the hopes of winning some money and taking one step closer to paying off a $25,000 legal bill after being arrested for a crime I did not commit.
I found the courage to do the hard thing that night. The impossible thing, really. That was the hardest doorway I've ever walked through in my life. And even though I would continue to suffer from PTSD for the rest of my life, that doorway in the basement of that building has made every doorway since so much easier to step through.
I wanted the audience to understand the value of doing the hard thing. I wanted them to put aside any fears that they might have. I wanted their dreams of someday to be dreams of today. I wanted them to understand that every hard, frightening, seemingly impossible thing that I have done in my life has always yielded the greatest results.
I was terrified about taking the stage for the first time at a Moth StorySLAM in July of 2011 and telling my first story. But doing so changed my life.
So I asked Elysha to perform for the first time that night to show people what the hard, frightening thing looks like. She's only been playing ukulele since February, and she's never sung in public or taken singing lessons. It was hard for her. Frightening. Yet she stepped through that door and was brilliant.
Elysha performed Elvis's "Can't Help Falling in Love," and during the final chorus, the audience joined her in singing. When the song was over, everyone leapt to their feet in the loudest applause of the evening.
I was so proud of her. I still am.
It was a wonderful night for everyone involved. I can't thank everyone enough for the support.
We recorded the evening and will release the audio in two parts as episodes for upcoming Speak Up Storytelling podcasts so that you can hear the stories and the lessons and Elysha and everything else.