No one wants to see your photos of the sunrise or the sunset.
On Saturday morning, I posted the following to Facebook:
At 6:38 this morning the sky turned an orange that I have never seen before. It was as if it was on fire. The whole world was bathed in an eerily beautiful orange glow. It lasted for less than ten minutes. I took my son outside to watch. Only people who rise before the sun know the full range of the sky's colors.
I posted a shorter but similar comment to Twitter.
The post received a large response on social media, including a question, asked about a dozen times.
Why didn't I capture the moment with a photograph?
Two reasons:
1. Photographs of sunsets and sunrises never adequately capture the majesty of the moment. Frankly, they're boring. While I am certain that many sunsets and sunrises are stunning and perhaps even breathtaking, if I'm not there, it looks like all the other sunsets and sunrises that I've ever seen captured on film
Photography never does them justice.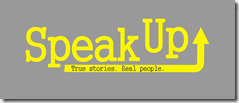 And there are a million of the photographs taken everyday and posted to social media, making them seem even less majestic. They are akin to elementary school poems about the snow or dogs. I've read a million of them over the course of my teaching career, and even the excellent ones are marginalized by sheer volume.
So I don't take photographs of sunsets and sunrises and post them to social media. Nor should you.
2. Had I taken the time to photograph the sky on Saturday morning, I would've missed some of the majesty of the moment. In less than ten minutes, the sky has transformed from singular and spectacular to ordinary and expected. I spent every moment soaking it in. Enjoying it with my son. Committing the moment to memory.
Not sticking an iPhone in between me and it in order to take a photograph that would never do it justice.