Book Club Adventures on Planes and Trains and Automobiles (sort of)
Since I published my first novel in 2009, I have attended well over 100 book club meetings both in person and over Skype with people from all over the world who have read my books. While I love speaking in book stores and libraries whenever given the opportunity, it's always a special honor to be invited to one of these book club meetings. These are folks who have already read my book and are armed with interesting comments and questions that I love to listen to and answer.
What I have discovered over the years is that no two book clubs are exactly alike. Each possesses a unique personality and culture that is often surprising and oftentimes unimaginable.
Simply put, I have witnessed a great many things over the years while visiting with book clubs. Occasionally, Elysha will join me for a book club meeting, making these experiences even more fun.
The methods by which book clubs choose the books they read are fascinating. From debates to democracy to diplomacy to the simple process of taking turns (the preferred method of my own book club), these decisions are fascinating to watch and sometimes a little overwhelming. I have witnessed two PowerPoint presentations at the end of book club meetings, filled with slides arguing why a particular book should be chosen next. I've watched people read book reviews aloud in an effort to win over their fellow book club members. And I've watched one woman offer to buy the book for all of the ladies in the club if they agreed to read it next.
I have participated in living room game shows of sorts, designed by book club members to test their fellow members' knowledge of the plot and characters of the book. One of these games included theme music, an enormous scoreboard, and electronic buzzers.
I've attended book clubs where the only food served was food mentioned in the book.
I've attended book clubs where members skinny dipped in the adjacent pond. Granted that was my own book club, and one of the skinny dippers was my wife, but still.
I've visited the book clubs of colleagues and friends. High school classmates and former students. Elysha's first babysitter. My ex-girlfriend. A fellow author.
I visited a book club that rates the books they read on a 10-point scale, and these scores are averaged, giving the book a final score. In addition to assigning a number, each person also gives a reason for their determination. Members not present who finished the book can email in their rating and rationale. One of their members on the night I was there was in Korea but still took the time to email a score and a paragraph explaining her thinking.
At the end of the year, this book club meets for an awards night of sorts. The members vote on the books read during the year in categories like best and worst book, best passage from a book, best and worst male and female character, best discussion, best cover, and more. They run this awards gala like the Oscars. Members vote, and presumably one member (unless they also enlist the services of Price Waterhouse) collects the votes and places the winner's names in Oscar-like envelopes for the dramatic reveal.
I've Skyped with readers in at least half of the 50 states, plus Canada, Mexico, the UK, Denmark, Brazil, and Germany. I've spoken to a bookclub of women in Saudi Arabia who were all donning full burkas for the entire discussion. I've spoken to students in on the other side of the country and prisoners behind bars.
I've often thought that I should write a book about my book club adventures. I have more than enough stories to fill the pages,
And I continue to experience new and interesting moments with book clubs all the time. Last week I had two such experiences.
Early in the week, Elysha and I were invited to attend my first book club meeting on a boat. We traveled to Coventry, CT, where we boarded a small boat on Lake Wangumbaug and went for a ride on a warm, summer evening with about half a dozen ladies and two of their husbands. Barbecue chicken and other tasty morsels were served, as well as Blackstone wine, in honor of my hometown and the setting for The Perfect Comeback of Caroline Jacobs.
It was a beautiful summer evening and a picturesque setting for a chat about books, writing, schooling, and more. We met some fantastic people that evening and hope to see them again sometime soon.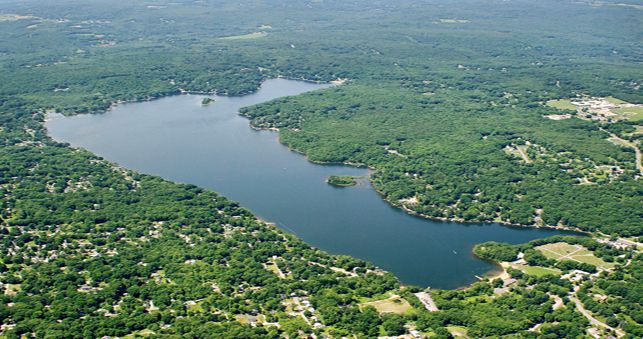 Later in the week, I was scheduled to Skype with a book club in Strasburg, Ohio, but a mix-up on my part regarding the date of our meeting caused me to be double booked. I was supposed to be at a Moth StorySLAM at the National Black Theater in Harlem that night while also speaking to a group of library patrons who had just finished reading Something Missing.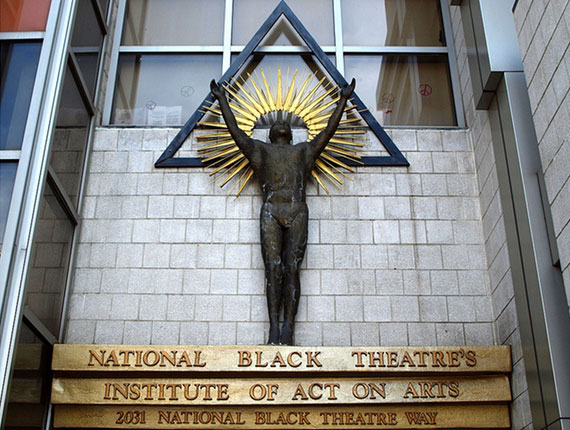 So in another book club first, as we drove into Harlem, Elysha called the group via Skype on my phone and pointed the camera in my direction while I sat behind the wheel. While I navigated the surface streets of Harlem, I answered questions from the group about Something Missing and my writing process. And when things became dicey because I was traveling into unfamiliar sections of the city and needed to consult my GPS, Elysha turned the phone on herself and answered questions from the group.
Book clubs folks love to ask her questions.
One of the questions asked was this:
"Is Matt as funny at home as he is in his books?"
Elysha's response:
"No, not really. But he makes like interesting."
Two weeks later and I'm still stinging from that answer.
But it was my first book club conducted from behind the wheel of a moving vehicle, and while it caused Elysha to panic a few times, it was exciting, and the readers in Ohio got a kick out of listening to me speak while catching glimpses of New York that they only see in TV and movies.
I like to think that I turned a problem (double booking the evening) into something better than originally planned.
I also offered to do a more traditional book club meeting with them anytime they want.
I've yet to meet with a book club while on a plane, train, bicycle, or horseback, but I'm sure that day will come.
If you'd like to invite me to one of your book club meetings, either in person or Skype, simply send me an email. I'd be happy to get together with you and your fellow readers.