I have 15 jobs. So you probably require my services in one way or another.
As the New Year approaches and the endless possibilities of the coming year loom on the horizon, I always like to take a moment and reset my current occupational status, in the event that you or someone you know will require my services in 2015.
While occupations like teacher and writer seem like fairly obvious inclusions on the list, there are also several less obvious jobs on the list that may seem a little silly at first, but let me assure you that they are not.
Many people thought it was silly back in 1997 when my friend and I decided to become wedding DJs, even though we had no experience, equipment, or knowledge of the wedding industry whatsoever. We simply declared ourselves wedding DJs, bought a pile of equipment that we didn't know how to use, and began the search for clients.
Nineteen years and more than 400 weddings later, we're still in business.
The same could be said about my decision to become a minister in 2002. Or a life coach back in 2010. Or a professional best man in 2011. Or last year's declaration that I was a public speaking coach. Or last week's announcement that I am now a presentation consultant.
All of these positions have either become profitable ventures or at least received interest from potential clients.
The lesson: If you want to do something, just start doing it.
So here is a list of my 14 current occupations and an explanation of my services. I hope I can be of service to you in 2015.
______________________
Teacher. Sorry. I've got a job teaching already, and I love it.
But in about four years, a partner and I plan on opening a one-room schoolhouse for students grades K-5, so if you're looking for a school for your child at that time (or looking to donate money to build the school), contact me.
Writer: In addition to writing novels, I've also written a memoir, a book of essays, a rock opera, a tween musical, and a screenplay. I'm also the humor columnist for Seasons magazine.
I'm always looking for additional writing gigs, in particular a regular opinion column and/or advice column, so if you have a writing job in need of a good writer, contact me.
Wedding DJ: My partner and I are entering our 19th year in the business. We've have entertained at more than 400 weddings in that time. We've cut back on our business in recent years, ceasing to advertise or even maintain a respectable website. Almost all of our business these days comes through client or venue referrals, as we prefer.
If you're getting married and need a DJ, contact me.
Storyteller and public speaker: I deliver keynote addresses, inspirational speeches, and talks on a variety of subjects including education, writing, storytelling, productivity, and more. I'm represented by Macmillan Speakers Bureau.
I'm also a professional storyteller who has performed at more than 60 storytelling events in the last three years and has hosted story slams for literary festivals, colleges, and more. I'm a 15-time Moth StorySLAM champion and GrandSLAM champions whose stories have appeared on The Moth Radio Hour and This American Life.
If you need someone to entertain, inspire, inform, or emcee, contact me.
Founder and producer of Speak Up: My wife and I produce a storytelling show called Speak Up. We are based in Hartford at Real Art Ways with additional shows at venues throughout the region, including local schools and The Mount in Lenox, MA.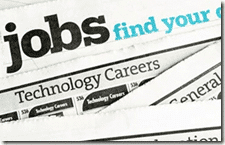 If you have an audience that would be interested in storytelling, or you're a storyteller looking to pitch a story for one of our shows, send an email to speakupstorytelling@gmail.com.
Minister: In the past ten years, I've married 13 couples and conducted baby naming ceremonies and baptisms. I'll be marrying two more couples in 2015.
If you're getting married and are in need of a minister, contact me.
Life coach: In the past four years, I've worked with four different clients, assisting them in everything from goal setting to productivity to personal relationships to career development.
If you're looking to make changes in your life and become a happier and more successful person, contact me.
Tutor: I tutor students in grade K-12 on everything from general academics to college essay writing.
If you're the parent of a student in need of academic support, either regularly or occasionally, contact me.
Storytelling and public speaking coach: For the past two years, I've been teaching storytelling workshops and coaching storytellers on an individual basis. People often take my workshops in hopes of performing in storytelling shows and competing in story slams, but they also take these workshops to improve job performance, enhance communication skills, and get their friends and family to finally listen to them.
My real mission is to eliminate the scourge of PowerPoint from this planet, one story at a time.
If you'd like to improve your storytelling, public speaking, and/or communication skills, send an email to speakupstorytelling@gmail.com and get on our mailing list.
Writing camp coordinator and instructor: Last year my wife and I launched Writer's Abroad, a four week long summer writing camp for students ages 11-16. We had an outstanding inaugural season and plan on an even better second year in 2015.
If you are the parent of a child ages 11-16 who loves to write and/or could benefit from four weeks of intensive writing instruction designed to improve skills and inspire writers, this camp may be for you. Contact me.
Presentation consultant: Since posting about this position a week ago, I have heard from two people who have expressed interest in hiring me for their fairly new companies at some point in the future. I may also have the opportunity to take on a partner in this business.
If you are a person who delivers content via meetings, presentations, workshops, etc. and would like to improve your communication skills, contact me.
Professional Best Man: Since posting about this position on this blog in 2011, four grooms and two reality television producers have inquired about hiring me for their weddings and television shows that are wedding related. Geographical constraints forced me to reject all their offers thus far. I am still awaiting my first gig.
Productivity consultant: Since posting about this position on this blog in 2013, I've had one inquiry about my services.
If you would like to become a more productive person in your personal or professional life and are willing to make changes in order to achieve this goal, contact me.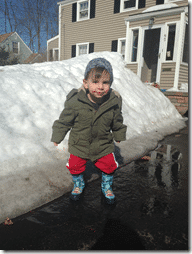 Professional double date companion: Since posting about this position on this blog in 2011, I have had no inquiries. That does not mean the job is a failure. Just that it has yet to succeed.
If you're dating someone for the first time or have been on several dates and need that important second or third opinion on the person in question, contact me.
Professional gravesite visitor: Since posting about this position on this blog in 2011, I have had no inquiries. That does not mean the job is a failure. Just that it has yet to succeed.
If you have a gravesite in Connecticut in need of visiting, contact me.