Elsa just wants to blow me.
It was bedtime. Clara and I were fighting over her new Elsa doll. I argued that Elsa wanted to be my friend and hang out with me tonight. Clara said that Elsa hated me, which wasn't nice.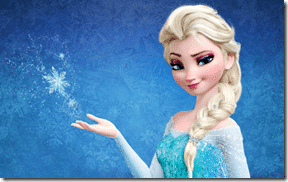 She grabbed Elsa from my hands, held her up in front of me, and then leaned in and blew air into my face.
"What was that?" I asked.
"Elsa's icy breath," she said.
What? Is Elsa trying to freeze me?"
"No, but she doesn't want to sleep with you tonight. She just wants to blow you."
Sadly, I was the only adult in the room at that moment.