My 1992-1994 culture gap: Two years without television, movies, or music
If you haven't heard, Twin Peaks is returning to television. For me, it will be my first chance to watch the show. Though I was alive and well when the show first aired, I didn't watch it because it fell between the years of 1992-1994.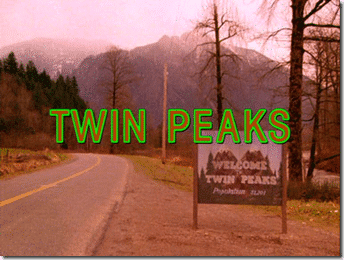 My lost years. My cultural blind spot.
I've had many tough times in my life, but the period from 1992 through 1994 were probably my toughest. I was homeless for a period of about four months. This was followed by 18 months spent living in the home of Jehovah Witnesses, working two full time jobs – 18 hours a day, six days a week – in order to pay for my legal defense in a trial for a crime I did not commit. I was also the victim of an armed robbery during this time, which resulted years of post traumatic stress disorder.
As a result, for more two years, I watched no television, saw almost no movies, and listened to very little new music.
For at least two years, I was completely detached from popular culture.
The television, film, and music that I missed during that time was vast, but certain things are more prominent than others. Some cultural touchstones and ubiquitous references pop up more than others.
Things that I missed during that time are and have almost no knowledge of as a result of this culture gap include:
Twin Peaks
Northern Exposure (which I thought was the subtitle to Twin Peaks)
Wings
Saved by the Bell
The Fresh Prince of Bel Air
The State
Boy Meets World (though I doubt I would've watched this show anyway)
Whoomp! (There It Is) and Whoot There It Is (and the fact that both songs were released and played on the radio at the same time)
Reality Bites
Glengarry Glen Ross
Some things, like NYPD Blue and The X Files debuted in these years but lasted long enough for me to catch up years later in syndication.
And I eventually watched many of the popular films released in those years and listened to the most popular songs, but when you don't catch these things in their moment of greatest cultural relevance, they often fall a little flat.