Moth victories are so much better with my septuagenarian hipster in-laws in attendance
On Monday night, I competed in a Moth StorySLAM at the Bitter End in New York City.
Joining me was my wife, a friend, and my in-laws, Barbara and Gerry.
I can't tell you how happy I am that Barbara and Gerry were in attendance.
Barbara is in her late sixties. Gerry is in his early seventies. As I note their ages, I am astounded, as I always am when I reflect on how old they are.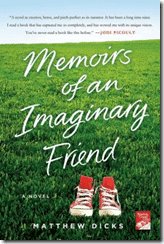 Barbara and Gerry run an eBay business. They are both as proficient with computers and technology as anyone I know. Barbara is a savvy marketer, salesperson, and social media guru. Gerry's photographs of their merchandise (shot in the studio that he built in their basement) are so good that clients have accused him of using stock photos of their merchandise rather than actual photos of the items they are selling.
These are two people in their seventh decade of life, running an online business that continues to support them and serves customers around the world.
But it shouldn't be surprising, because despite their age, Barbara and Gerry live their lives like people half their age. When I started telling stories for The Moth three years ago, they were quick to make the trek to one of the Moth's many venues to see me perform. They have attended many Moth events since then and have become enormous supporters, promoters, and fans of The Moth, Speak Up and live storytelling in general.
Attending a StorySLAM means driving into the New York or Boston. Fighting traffic. Standing in a line for nearly an hour. Squeezing into a bar or bookstore amongst a standing-room-only crowd. Staying out late. Trying something new.
I have so many friends who think of these factors as barriers to attending a Moth event. Or anything new, different, challenging, or logistically complex.
In many ways, Barbara and Gerry live their lives like people 40 or 50 years their junior, while some of my friends in their thirties and forties are already living life like sedentary septuagenarians.
Barbara and Gerry are the models of the kind of person I want to be at their age.
It's also great to have them watch me tell a story and compete in a slam because it's not something that my parents have or will ever see.
My mother passed away before I ever published a book or told a story onstage. And to be honest, even when I was growing up, my parents never attended any of my baseball games, basketball games, marching band competitions, track meets, Boy Scout camping trips, or anything else.
I was a district pole vaulting champion, and my mother never even knew that I was a pole vaulter. She thought that I was a long distance runner.
Since moving out of my home at 18, I have lived in more than 1o different homes and apartments. Nether my mother (when she was alive) nor my father have ever visited me once.
I'll never understand why.
Having Barbara and Gerry watch me perform and compete doesn't make up for the absence of my parents in my life, but it's a taste of what could have been.
What should have been.
It's a hint of what it's like to have parents supporting my efforts and taking great pride in your accomplishments. Before I had my own children, it was easier to dismiss my parents absence from my own life. Rationalize it. Minimize it. Now that I have kids, that has become impossible. I can't imagine what my parents were thinking. I can no longer fool myself into believing that it wasn't a big deal.
It was a big deal. It's still a big deal. Barbara and Gerry can't replace my parents, but they offer me some of the things that I have missed over the years.
Their interest and investment in my life and what I do means so much.
I won Monday night's StorySLAM, earning my first perfect 10 from one of the teams of judges. When I took the stage as the winner at the end of the night, my very first thought was of my wife and her parents, and how happy I was that they were there to see me perform and compete.
I've won 12 Moth StorySLAMs over the past three years, and while every victory is thrilling beyond belief, it's always so much better when my wife and her parents are in attendance.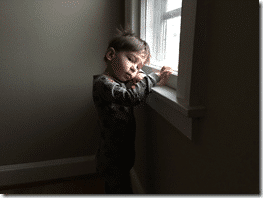 A therapist once told me that one of the reasons that I am so driven is to earn the attention of my parents, even though my mother is gone and my father will never offer the support that I may seek.
This may be true, but I hope not. I'd hate to think that I am driven by something I can never achieve. But there is probably a small part of me yearning for my parents to witness my success and celebrate my achievements, as impossible as that may be now.
Barbara and Gerry are not my parents, but they are a close second, and I felt incredibly blessed to see them wedged into that corner seat in The Bitter End on Monday night, watching me perform.