Once you publish a book, you never know where it will go.
A friend found a copy of my second novel, Unexpectedly, Milo, in a second hand store last week.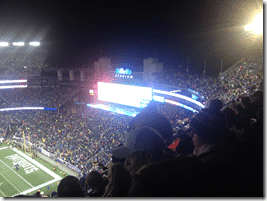 I can't help but wonder about it's journey from bookstore to secondhand store.
Where was it originally bought?
How was it chosen? Did a kindly bookseller hand sell it a customer? Did someone read a review of the book in the Times or the Wall Street Journal and decide to give it a shot? Was it chosen on a whim?
Did the original owner read it, love it, and decide to pass it on?
Was it given to the original owner as a gift and sent to the second-hand store unread?
Did the original owner not like the book? Maybe only read half of Milo's story before dumping it into his or her secondhand pile amongst tea cozies and superfluous serving spoons?
A person once emailed me, telling me that she had found a signed copy of my book on a shelf in an ocean side bed-and-breakfast. She loved the book and went on to read my other two. We still exchange occasional emails today.
It's a shame that books can't reveal the secrets behind their travels. It's a shame that they don't keep a record of how many times they have been read and by whom. It's a glorious thing to see your story travel around the world to people and places never before imagined, but it would be nice if they would occasionally call or send me a text message telling me about their most recent adventures.