Ranking Stephen King's 62 books: Some minor quibbling on my part
Vulture recently ranked Stephen King's 62 books. Not an easy task, and overall, I think they did a surprisingly good job. I have read all but one of King's books (see below), and despite the excellence of Vulture's rankings, I would like to quibble a bit about a few of their decisions.
First and foremost, I would have lumped all seven (and now eight) of King's Dark Tower Series together or (preferably) excluded them from the rankings entirely. Though I admire the attempt to rank each book individually, these novels are inseparable in my mind. Had I been forced to include them on the list, I would have lumped them into one entry and placed them in the first position.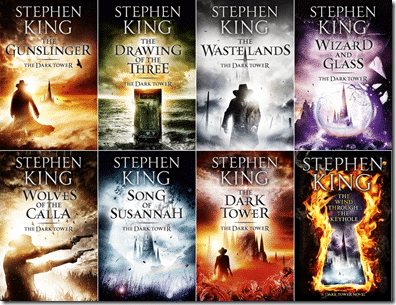 Ideally, however, I would have left the Dark Tower books off the list completely, explaining that they are quite separate from his stand-alone books. Placing them on the list is akin to comparing apples to oranges.
Other, more minor quibbles:
I would rate Insomnia and Black Housemuch higher on the list, but this is admittedly because their connections to The Dark Tower series were readily apparent and much appreciated by me.
I would rate Duma Key and Christine much lower. Duma Key is the only Stephen King book that failed to hold my interest, and the premise for Christine was just too silly for me to accept (but the movie might have also ruined this book for me).
I did not love Rose Madder, but I do not think it is King's worst novel. I would reserve that position for Cell (you can't simply turn your derision for cell phones into a novel) or Duma Key.
I was happy to see that the short story collections Hearts in Atlantis and Night Shift were placed in the top third of the list. I feel hat they are often overlooked. Both are better than Skeleton Crew, another short story collection which is also excellent but should be ranked below them.
I liked From a Buick 8 but it does not belong as high as #16.
I did not like Under the Dome. I found the novel to be long and disappointing. I felt it was one of King's worst books. The ending of the story was a complete letdown. Placing it at #12 is crazy. Vulture's worst decision.
Danse Macabreis an interesting and well written work of nonfiction, but it does not stack up to his best works of fiction. It has no place in the top 20.
I have never read Lisey's Story, which is ranked #10. This is an oversight on my part that I will soon correct.
I would have placed The Green Mile in my top 10.
I am so happy that It was placed at #3. This is exactly where I would have rated it as well. I freakin' love that book.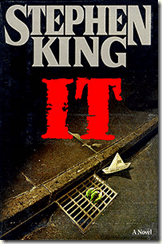 I was equally pleased to see the respect given to On Writing, a book that inspired me to continue writing when all hope was seemingly lost. It is a brilliant combination of memoir and inspiration.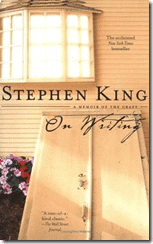 I think Vulture's top 5 are ranked perfectly. I think this is the most impressive aspect of their entire list. The wisdom to place It and On Writing along such obvious choices as The Stand and The Shining is impressive.  Misery is ranked #6. I think I would have placed Salem's Lot at #6, but Misery would have remained in my top 10.